Skip to Content
Perfect Smiles Are Possible with Crowns & Veneers
What if nature or genetics didn't give you a perfect smile? Now you can get the look you've always wanted with dental crowns or veneers at Selinsgrove's Valley Dental Group Dental crowns are often used to restore decayed or broken teeth by covering them completely with a tooth-shaped "cap" that helps to restore a tooth's shape, size, strength or cosmetic appearance. Dental veneers are commonly used to permanently whiten teeth, fix uneven spacing issues, lengthen short teeth, and/or reshape awkward teeth. Whether you have stained, chipped, discolored or misaligned teeth, dental veneers are custom-made to suit every patient's needs!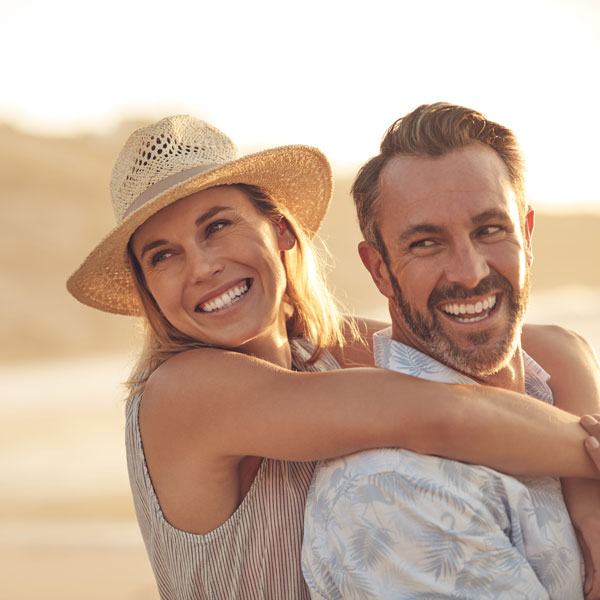 CEREC® Crowns Make One-Visit Dentistry Possible
In addition to traditional crowns, Valley Dental Group is pleased to also offer our patients CEREC® (Chairside Economical Restorations of Esthetic Ceramic) restoration services that offer a superior method for creating precisely designed, color-matched, highly durable ceramic/porcelain crowns right at our practice. Most restorative dental procedures require multiple visits to your dentist, but CEREC®'s state-of-the-art digital CAD software and super-fast milling equipment are capable of delivering the results you need in a single appointment. CEREC® is a well-trusted name in dentistry that's used by thousands of dentists and millions of patients worldwide.
Dental Crowns Restore Decayed or Broken Teeth
Once cemented firmly into place, a dental crown covers the entire visible portion of your tooth (at and above the gum line). Dental crowns are also used to help hold dental bridgework in place or to cover a dental implant. Dental crowns can be fabricated out of many materials, though most patients prefer all-ceramic or all-porcelain crowns because these can be used for front or back teeth and they provide some of the most natural-looking crowns possible.
Dental Veneers Alter Tooth Color, Shape and Size
When it comes to advanced dental restorative procedures, don't forget about porcelain dental veneers. Dental veneers are wafer-thin and tooth-colored to cosmetically improve the appearance of your smile. Typically made of porcelain, veneers are shells that can be bonded directly to your teeth in order to completely alter their color, shape, size or length. Generally speaking, veneers don't require as much preparation as dental crowns. However, once they've been placed, the process isn't reversible.
Request a Free Consultation Today to Learn More
CEREC® crowns and porcelain dental veneers may not be right for every patient, but we'll help you determine whether or not they're a viable option for your lifestyle and budget. Please feel free to contact our office to request a free consultation with our dentist. If you have decayed or damaged teeth in need of restoration, Valley Dental Group would welcome the opportunity to discuss your options for dental crowns or veneers in our Selinsgrove dental office in greater detail! If unexpected tooth pain or an accident have you suffering, give us a call and schedule an appointment. Reach out to our office by calling 570-374-3368 at your earliest convenience!